Strap-on Sexcessories
Pegging
Sex Toys
Strap ons
If you're already balls deep (total pun intended) in strap-on play and you're on the prowl for some strap-on spice, you might be interested in three 'sexcessories' that added some sexy innovation to my strap-on play.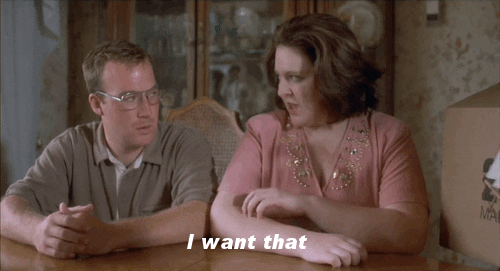 Anyone into strap-on play knows sexcessories are necessary – a harness of some sort and a dildo or plug are your essential "picnic basket items" you'll need to pack for your pegging or strap-on play date. If you've already got the basics, it's time to considerer sparkling up your strap-on play with some add ons. Strap-on harness accessories can spice up your strap on play and increase pleasure for the wearer (the penetrator).
Check out my experience with these 4 awesome Strap-on Sexcessories.
---
Bumper action with Sili Saddle
Website: silisaddle.com
Price: $42 CAD/USD, free shipping to US and Canada
If you walk into a sex shop that stocks the Sili Saddle, you'll immediately want to pick it up and flop it around. It feels SO cool. The colours are amazingly vibrant and its shape sashays it's way into your curious hands.
Admittedly, I didn't know what it did at first. But I still wanted it. Because…pink. (Note: the glitter on the sili saddle is from the sparkle mess that is my house and not the product)
Designed and produced in Canada, the Sili Saddle has a few purposes, but primarily as an aid for sensitive vulvas. Whether your vulva is sensitive due to health reasons or extended friction during play, the Sili Saddle in all it's colourful glory (even available in ombre pattern!) is a luxurious little cushion.
I used it as:
A strap on bumper – slipping this into the front of your harness and settling it between the front straps of a pelvic harness. I wasn't experiencing discomfort in my vulva during pegging, but this little bumper is a lovely pillow for my pussy during strap on play.
A vibrator buffer – I tend to prefer non-penetrative masturbation, so my clit gets a lot of self-luvin. This can often mean that I experience, what I lovingly call, clit burn. My clit gets oversensitive due to the intensity of concentrated vibration it it – making masturbating uncomfortable. Ain't nobody got time for that!
The Sili Saddle to the rescue. Using a water-based lube on the side that would be rubbing up against my vulva, I used a powerful vibrator on top of it. I was tempted to hot glue the Sili Saddle to this vibrator because it made such a difference in my enjoyment with the toy.
Description:
A non-penetrative manual vulval stimulator
Designed specifically for female anatomy
Sili Saddle's innovative form echoes the growing category of labial/clitoral vibes
Soft, pliant, feels fabulous!
Fun for solo and couples play
Designed for hands-on pleasure
Great as a bumper pad with strap-ons
Made from 100% pure, certified skin-safe silicone
Boilable and dishwasher safe, Sili Saddle is hygienic.  It can also be warmed with water or frozen for temperature play.
Smoother than even the softest of hands, it's soothing when delicate vulvar tissues are recovering from abrasive play, stretching, surgery or dryness
A must-have addition to any well-stocked toy chest
---
Simultaneous stuffing with Harness Pal and the Double Up Dildo Cuff
Some of us enjoy having something inside our anuses or vaginas while we strap it on. You may enjoy the feeling of being penetrated while penetrating. Or the friction against your g-spot while you thrust with your harness and dildo. Or teasing your own ass with a butt plug while strapping it on so you're on your way to warmed up by time you switch up your play. These two sexcessories are low-cost, leather items that work with two-strap harnesses for those of you that like insertions while wearing a strap-on.
Harness Pal
Website: www.leatherbeaten.com/harness-pal
Price: $14.95 CAD
Speaking of double penetration – we were, weren't we? – , this clever little item lets the person wearing the harness be penetrated as well. All you do is slide the Harness Pal over the bottom straps of our harness, slip a dildo or plug into the handy O ring, and away you go! Now everyone can be properly fulfilled! Comes with a standard 1.75″ O ring, which can be easily removed to accommodate different sized dils.
Available in 5oz light belting leather, or neoprene rubber. Black only.
Double Dildo Cuff
Website: Double Up Dildo Cuff
Price: $12 CAD + shipping
The double up dildo cuff gives you the sensual option of having a dildo or butt plug inside your body while wearing a Jaguar harness during strap on sex or as a solo treat! This handy device is designed specially for use with any Jaguar harness. To use it just slide onto the rear butt strap, place your favourite dildo or butt plug between the straps pull tight, and presto! You have a secure toy ready to wear wherever you want to feel the ride. A smaller dildo under 6″ is recommended.
(if you have an Aslan two-strap harness, you may already have the double up dildo cuff on it!)
---
Penetrate with a plug. Introducing the Cashew Groove.
Cashew Groove
Website: www.funkittoys.com
Price: ranges (my custom three colour Cashew Groove pictured here was $59 USD plus shipping.)
I love this toy for it's versatility and it's beauty. The Cashew Groove works well as a vaginal or anal plug. It has a base that is harness compatible. Below it is pictured in the Double Up Dildo Cuff, for me to wear as an insertable while I wear a harness. I liked using the Cashew Nib Groove for vaginal or anal strap on play because of it's sweet shape and it's chunky style. You get the fullness without the depth. I also had more control angling inside a vagina with this in a harness because of it's short length.
Description:
Cashew Groove is hand poured, Shore 18A FDA-certified food-safe translucent platinum silicone with a branded suction-cup base. The Cashew Groove is a plug. Not a buttplug, not a vaginal plug, just a plug. Put it wherever you want. With a curve to put pressure on your sensitive internal spots and a tapered end for easy insertion, the Groove also has, well, grooves, designed for vertical rubbing of the vulva and clitoris, for non-vibrating stimulation, and a harness-compatible suction cup base which folds up for better comfort during long-term use. Insertable Length: 3 1/2″, Widest Point: 1 1/2″, Base: 2 1/8″
---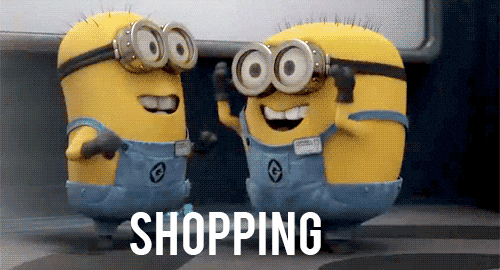 Have you tried out any other fun strap-on accessories? Lemme know in the comments below! Happy shopping!
Want to learn more about strap-on play? Sign up for an upcoming  group workshop or email me for private workshops.