So. Confused.
I was married monogamously for 10 years. After my separation I began to explore, during what I call my year of 'Fuckery' – where I wanted to hump everyone. I used all the apps, wrote all the profiles and went on all the dates. I approached it with trepidation (you know, the whole meeting strangers from the internet thing) but also with a sense of curiosity and adventure.
What I didn't expect was to need to know what the hell I was doing. I figured, I'm personable, have insecurities I'm trying to manage like most people and wanted to have sex in a mutually respectful, but non-committal kinda way. Easy right? *snorts at me three years ago*
The online dating world is rife with 'norms', unspoken expectations and objectification - especially for women. It's hard to be authentic in a space that can feel inauthentic. Here are 4 of the things I struggled with when I first dipped my toes back into the online dating world:
Which app am I supposed to be on?
There are many online dating spaces out there – match.com, eHarmony, Tinder, Okcupid, Happn, Bumble, Plenty of Fish…the list goes on. Then there are ones specific to communities like Jdate, Christian Mingle, Feeld, Grindr, Her. Here's what I consider when choosing an online dating space:
Easy interface

– if it's complicated to use, I'm not using it. This applies to both the website and the app.

Accessibility of features in the free version

– to get a sense of the people and the conversation on an app, I prefer a dating app that gives me an opportunity to do that. If I have to pay and commit to three months just to get a sense of the community, I'm not interested.

Level of effort to set up a profile

– while you can half ass any profile if you want to, sometimes this will work against you depending on the nature of the app. For example, Tinder – character limit on your profile = short profile summary. OkCupid – more options for filling out spaces to show your personality and answering questions for an algorithm to determine your 'match percentage' with other profiles. eHarmony has an extensive profile which gives you lots of space to express yourself and your desires.
Keep an open-mind, not limited to what you think the app might do for you. You may think that you go to Tinder for Hookups and OkCupid for relationships – I've not found this to be the case. You can often find familiar faces across all the apps and people use. How you interact once you message someone can determine the course of what pleasure you want to pursue.
What kind of photos do I put up?
I had no idea what other women were putting up on their profiles – like does everyone have a glammed up photo of perfect hair and makeup from that wedding they attended last year? Is everyone taking angled photos to appear slimmer? Are mirror full-body selfies ok?
Coming out of a long-term relationship had also distorted my self-image and I wasn't used to presenting myself in a way that was alluring to anyone but my partner. The reality is – this is a space to showcase yourself so it's in your best interest to do so in photos that make YOU feel attractive.
Profile Photo Tips:
No group photos

– spending time deciphering which one is you is unproductive.

Full body photo

– be proud of yourself even if you're faking it till you make it to that fountain of body acceptance we all want.

Clear face photo

– no sunglasses, no hair blown all over your face, no bridal makeup

Keep personal private

- are you wearing your company's lanyard on your neck? Is your work listed on your Facebook page that's connected to your profile?
If you don't have any of these photos – get a friend to help you out. Photos should be recent – i.e. within the last year.
What do I write in my profile?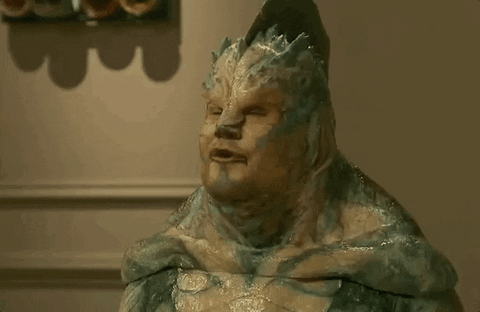 My very first dating profile was long-winded. It spelled out my politics, the kind of person I was looking for and my history. I thought this would give people some substance to start a conversation with. Not the case. This is an exercise in communications. It's not about what you want to tell people about you, it's more of a mixture of what do people want to know and what do you think are important nuggets for them to take away as they swipe through 1000s of profiles.
Know your audience.

If you're on a dating site that is for swingers – then yes, talk about your experience swinging or what kind of couple you're looking for. If it's your OkCupid profile where you're open to swingers, but you're primarily looking for singles not couples, then use your characters wisely – talk about something about you that you'd want a single person to take away about you.

Keep it positive about what you do want.

It's irritating and negative to read a profile that spells out all the things you don't want in a potential partner.

Aim for concise but thoughtful.

Some people appreciate a novel of a profile, I appreciate personality.

Be interesting.

Even if you aren't taking those salsa classes you would like to, put that out there. It gives someone a conversation hook and possibly a shared interest to explore with you.

Cut the catch phrases.

Like 'independent woman living life on her own terms' – it's just not relatable. You can show you're an independent woman living her life on her own terms by talking about the volunteer work you do, or the entrepreneurial dream you're pursuing or the art class you're taking.

Make it easy to read.

Long profiles are appealing to some - just make sure to do your best to space out your paragraphs and use dashes to make it more pleasureable to peruse through.
How do you get from the app to the date?
You'll find there's either lots of chatting or a little chatting and then deadly silence. People are talking to more than one person at a time usually. And there may be varying levels of interest in the people they are talking to - so where you fall on that scale can affect how soon you move from app to date.
I'm not convinced there's a magic number of messages or days of chatting that you need to abide by before hanging out in person. I do it when I'm comfortable and confident that I'll have an engaging personality to meet up with. For me, this means someone who asks questions, makes jokes, has good stories and is in regular communication (i.e. not one message every three weeks). If I can't get a sense of their personality, I'm usually not all that interested in finding out if it's better in person. However, at that point - if it feels like a struggle for conversation but you're eagerly interested in discovering more - then suggest that you meet up in person.
Suggesting a coffee date or a fun meet up at a place where you can share your mutual interest in craft beer, art or live music is a great way to test the waters to see if they are interested in actually moving the chatter offline. I tend to prefer a low commitment first date, like coffee or ice cream in the park or a glass of wine. If I'm not feeling it after an hour, I don't have to worry about the four hour evening we had planned.
You may feel that you like to be pursued, to have the other person ask you out - if so, then nudge them with some flirty banter:
I am itching to get outside and have a park day with good company this weekend.

I'd love to wander the art galleries in my neighbourhood, have you ever checked them out?

It'll be great to hear you 'lol' in person over drinks!
Online dating can be thrilling, boring, frustrating and hopeful all at once. It can be a lot of trial and error for getting onto the right site, tweaking your profile and sometimes taking breaks so you reset your perspective.
Want support for dating confidently?
MORE FROM THE BLOG