Threesomes, orgies and gangbangs…oh my!
Group sex can be an incredible way to try something new with your partner, to explore your own fantasies and to experience sex with more than two bodies. Group sex can also amp up our insecurities and awkwardness. Going into group sex with an open-mind and self-awareness of our expectations can help make your experiences sexy as ever.
Here are five common myths about group sex:
1. Myth: Everyone is bisexual.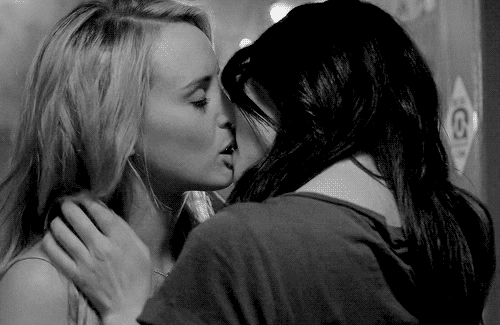 Fact: Not everyone is interested in same-sex group play.
While porn teaches us that all women are closeted lesbians in threesomes and moresomes, the shocker is that porn isn't real life.
Assuming that group sex makes everyone bisexual is like assuming vegetarians will eat steak because it's on the menu. Group play means lots of bodies in the same room, same bed and in close contact – just how close is up to the individual.
Exploring same sex play can be one reason that people engage in group play. While they may not identify as bisexual or pansexual or queer (or other non-heteronormative identities) outside of group sex, they may enjoy same-sex sexy times when there are more than two.
For myself, I began to explore my queerness through group sex. Not everyone woman is attracted to me in group sex and vice versa. I tend to ask before naked-time what people's levels of comfort are with things, including same-sex play. The levels of same- sex play can also vary – ask questions. Group sex goers may enjoy a range of activities or a limitation of activities with either sex and/or gender. Thanks to heterosexual porn, this myth tends to apply to women in group sex situations. In male-female-female threesomes or moresomes, a common assumption is that all the women will end up in a pile worshipping the man. This may be a group's fantasy – determine that beforehand. Here are some questions to guide you:
What kinds of things turn you on?

What sorts of scenes turn you on about group play?

Are there experiences you would like to explore through this experience?

What kinds of things make you uncomfortable in group play?
Besides your sexual orientation and preferences, another factor for same-sex play in group situations is connection. Have conversations before and during.
2. Myth: Group sex is always one big orgy.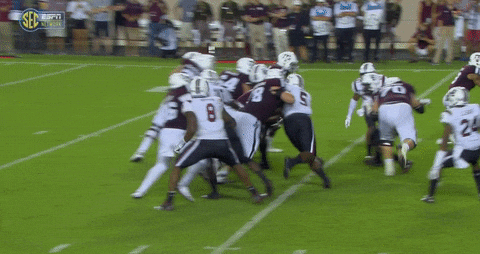 Fact: Group sex, like any other party means you'll click with some people and not with others.
Orgies are only one kind of group sex. Other kinds of group sex include:
Threesomes

Foursomes

Moresomes

Gangbangs

Bukkake

Squirt/jerk circles

Group masturbation
Within the above combos, you also have different kinds of play arrangements that people get off on:
Voyeurism

Exhibitionism

Same room play

Full swap

Soft Swap
Within the arrangements, there are varying levels of kink play, fetish play and same-sex play that is possible. You may or may not want (or be asked) to be involved with all the things.
The best assumption to make is that communication will make everything hotter. Engage people as persons not objects for your pleasure, compliment when you feel inspired to and ask questions about the kinds of things that turn people on.
3. Myth: Group sex is all about the positions
Fact: Group sex means more bodies and more emotions
Someone kissing your mouth while someone's mouth is on your genitals. Having your nipples in one person's mouth while you're sucking someone's genitals. Sitting on someone's face while you watch them be penetrated. Hot. Hot. Hot.
Positions that you can do with more than two are a super alluring part of group sex. When we fantasy about group sex, we think about the tangled bodies and less about the tangled emotions that come with sex with more than two. It doesn't matter if your group sex is casual or more emotionally invested, extra emotions come with the group sex package.
Jealousy and insecurity are two popular emotions that can be challenging for people getting their group sex on. You also have the anxiousness of performance (e.g. am I going to be good enough, can I stay hard/wet enough). The awkwardness of how do I join in, what happens if I'm spent before everyone else, will anyone be into me? And you've got the sexy feels of chemistry that can emerge in such an erotic experience. All of this can be both exciting and intimidating. The reality is, feelings are gonna come up and all we can do is increase our empathy and self-awareness to help navigate them when they happen.
Activity
Grab a paper and a pen

Draw a line down the middle of the paper, creating two columns.

In one column, write the heading 'I'm worried about' and in the second column, title the heading 'I'm excited about'.

Take some time to brainstorm every little thing you're concerned about and every little thing you're excited about. You may be surprised in both columns.
After you've had a few experiences and start figuring out new things you like, revisit the list, update it and talk about it with your partner. It will help you two maintain a bond during group sex, knowing what each other needs to soften the insecurities and to ramp up the joy! If you're a single getting into group sex, this list can be a great way to cushion unpleasant emotions that come up and also reflect on them after to help you process your feels.
4. Myth: Nakedness = invitation to touch
Fact: Consent is sexy.
A pile of bodies is inviting. The idea of freely connecting with a bunch of naked and horny people is alluring. You know what's even sexier? Consent.
Consent is sexy because everyone has control over their own bodies and can trust that they get to make decisions about what makes them comfortable. While your partner might like a finger in their ass, the sexy unicorn you've invited into your bedroom may not.
In piles of bodies, you may get touched in a way you don't like (or you only like your partner to do to you) or receive someone's fetish or kink that you're not into (e.g. spanking, hair pulling). I've felt awkward in some group situations wanting to say I'm not enjoying something, but not wanting to disrupt the group vibe. In hindsight, I affected the group vibe anyways because I wasn't being my sexiest self. And I didn't honour myself and my needs by not speaking up. I wasn't enjoying what was happening, and while I wasn't outright opposed to it, I wasn't enthusiastic or clear about consent and I was never asked if I was having a good time.
What can you do to promote a consent-positive environment?
Ask questions before, during and after. Make suggestions about what you would like others to do to you. Invite others to do things to you. Here are some examples to make consent into sexy talk:
"You have a gorgeous ass. I'd love to finger it, would that turn you on?"

"I'm really into XYZ and I think you'd look so hot doing it, would you like to try it with me?"

"I'd really love to fuck you right now, can I?"

"When someone kisses my neck, it drives me crazy. I'd love you to do that to me if you want to."
Consent should always be enthusiastic, clear and ongoing.
5. Myth: My partner won't want to have 'normal' sex afterwards. 
Fact: You choose the kind of sex you want.
People choose to get their group sex on for many reasons:
Fulfilling a fantasy

Fulfilling a partner's fantasy

Trying something new

Seeking a novelty of bodies or experiences

Sharing an intimate experience with more than one person

Inviting others into an established partnership

Expanding voyeur and exhibitionist experiences

They're horny
For whatever reason you choose to have group sex, it's a good idea to talk about this before bringing a third, fourth or fifth person into your bed. Explore insecurities and excitement about the possibility of group sex. When I started my foray into playing in groups with my partner, I was very turned on by the idea of seeing him have sex with another person. What surprised me was that I was very insecure after the sex when he was cuddling another person.
Another surprise for me was that I do have some voyeur tendencies. I liked watching my partner with someone else's wife, while being touched by her husband. So while I'm not a card carrying voyeur in every scene, this particular combo rocked my boat. Talking before and after about the desires behind your fantasy can give you an anchor to the hottness if something comes up that distracts from it, like insecurity.
Ready for some practical threesome tips?
MORE FROM THE BLOG